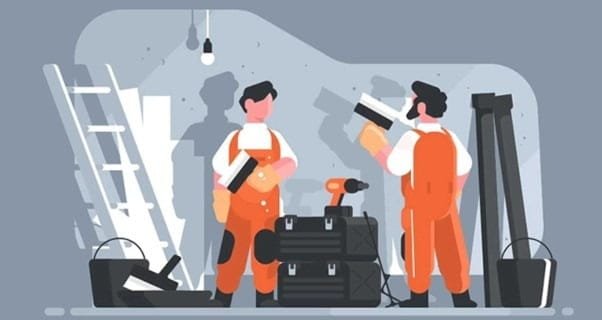 The one-stop solution to
ensuring healthy structural

maintenance and repairing
May 16, 2022 
Just after a few months of your newly built infrastructure, do you find water leaking from the roof, or do you find your people constantly complaining about building envelope issues? Every one of you must have faced one problem or the other related to this in your life so far. Sometimes, these problems become so frequent that you might become hopeless. Spending millions of money on building your infrastructure and ending up experiencing issues since the beginning is indeed very frustrating. 
What is the current issue?
There are many reasons why these problems have become so common in our country. One of the major reasons is the lack of awareness about constructional hazards among people, and as they tend to become inclined towards aesthetics, they brush aside the health of their infrastructures. 
In most cases, the manufacturers construct the infrastructures without having proper knowledge about the standardized practices for construction. And when it comes to the service providers of the maintenance industry, why do you think you have to call them again and again to fix a problem? That's because most of them fail to tackle the root cause of the problem and end up solving the problem only temporarily.
What makes Urbanroof stand out?
Urbanroof is here to help you with all these issues by being with you throughout the journey. We have recognized the problems with the current scenario and aim to solve them by providing excellent, ethical, and proficient services. From waterproofing your roofs and other risk zones to repairing building envelope failures, when it comes to maintenance of your infrastructure, be it residential, commercial, or industrial, we have got you covered. 
Our services are not only limited to the maintenance of already established infrastructure, but we also extend them to improve the health of infrastructures when they are in their building stage. We call it precautionary action, and we would suggest everyone make this their priority for their infrastructures as not adopting proper precautionary action increases the risks of life-threatening hazards in the future.
What is our approach?
Our approach is what makes us different from others. We place a great emphasis on finding the cause of any problem. So we take an 8-step approach to ensure our clients get a permanent solution to their problem and do not face a similar problem in the future
Broadly these eight steps involve taking note of our client's requirement, conducting an in-depth inspection in the affected area to understand the problem properly and figure out the cause, designing measures for repairing and solving the problem, selecting the solution best suited by the needs and budget of the client and executing them with the help of our highly skilled workforce by adopting brilliant practices. 
Our relationship with you does not stop with the execution of the project. Once you avail of our product, we conduct periodical visits after every six months to check if you are facing any issues with your infrastructure. 
Why go for Urbanroof?
It is indisputable that Urbanroof refuses to compromise on the quality of our services. It is because we understand the importance of expertise and strive to provide ingenious services. We endeavor to ensure that all our clients are satisfied with the service that they receive as we value their time and money.
For a healthy, safe as well as aesthetically pleasing infrastructure, placing trust in us will give you an experience that you have never had before, and that too within your budget.